The market size of disposable electronic cigarettes continues to grow, but even compared with the replacement products that have entered the stage of ceramic atomizing cores, the development progress of disposable products that are still dominated by cotton cores appears to be very slow. It is obvious that just changing the design or increasing the number of ports can no longer meet the market's consumer demand for disposable products, and the product strength needs to be improved.
The global atomizing core giant has released ceramic core disposable electronic cigarettes, which is regarded as a signal of industry change. Disposable products also quickly attracted the attention of buyers from many countries. The brand booth welcomed a total of 14,000 visitors, most of which were attracted by disposable products. Compared with the previous cotton core disposable electronic cigarettes, the products equipped with ceramic cores create more delicate fog and have better taste consistency. And effectively improve the pain points such as oil leakage and dry burning of cotton core products.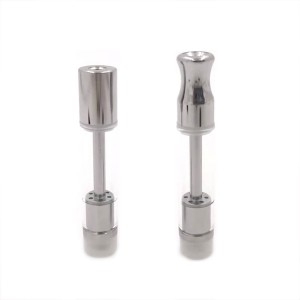 The industry reshapes product standards, and ceramic cores lead one-time industry changes
The lower price of disposable electronic cigarettes can reduce the decision-making cost of users. And compared with the feature that the cartridge of the cartridge is bound to the cartridge of the same brand, the consumption flexibility of the disposable electronic cigarette is higher.
At present, cotton wicks that are widely used in disposable cigarettes on the market are prone to experience such as uneven taste, stickiness, and poor transfer efficiency of active ingredients during the smoking process.
And in the new regulations on e-cigarettes, the restrictions on the flavor and nicotine content of atomized liquids also apply to disposable products. In the future, how to make products with better taste in the more monotonous taste choices poses a direct challenge to the technical strength of one-off manufacturers.
---
Post time: Jun-09-2022