Dongguan Gan Yue Electronic Technology CO., LTD was founded in 2013 who is specialize in electronic cigarette research and development, production and sales in all markets worldwide. GYL is our branding name. GYL is located in Chang'an town, Dongguan city, the center of world E-cigarette supply chains. Since 2016, GYL had been concentrating on a mission of elevating the standards of exacted oils vape device technology.
Innovations in research and development provide the best returns for our customers while at the same time providing the inspiration for our further development. Through great management, talented and forward-thinking engineers, high-quality products and first-class customer service, GYL aims to provide the best empty essential oil vape devices: cartridge, vape pen battery, disposable pen and packagings.

After more than 5 years of research and development in extracts vaporization, GYL 2200 sqm facilities and more than 100 employees enable for a strong production capacity of 1,000,000pcs cartridges monthly. Reliable and high standard quality control system with more than 10 QC people. Strong R&D capacity with more than 5 engineers and excellect production system.

Our products had been passed CE, ROHS certificates and our quality management system has been awarded ISO 9001:2015 from July 31st, 2020.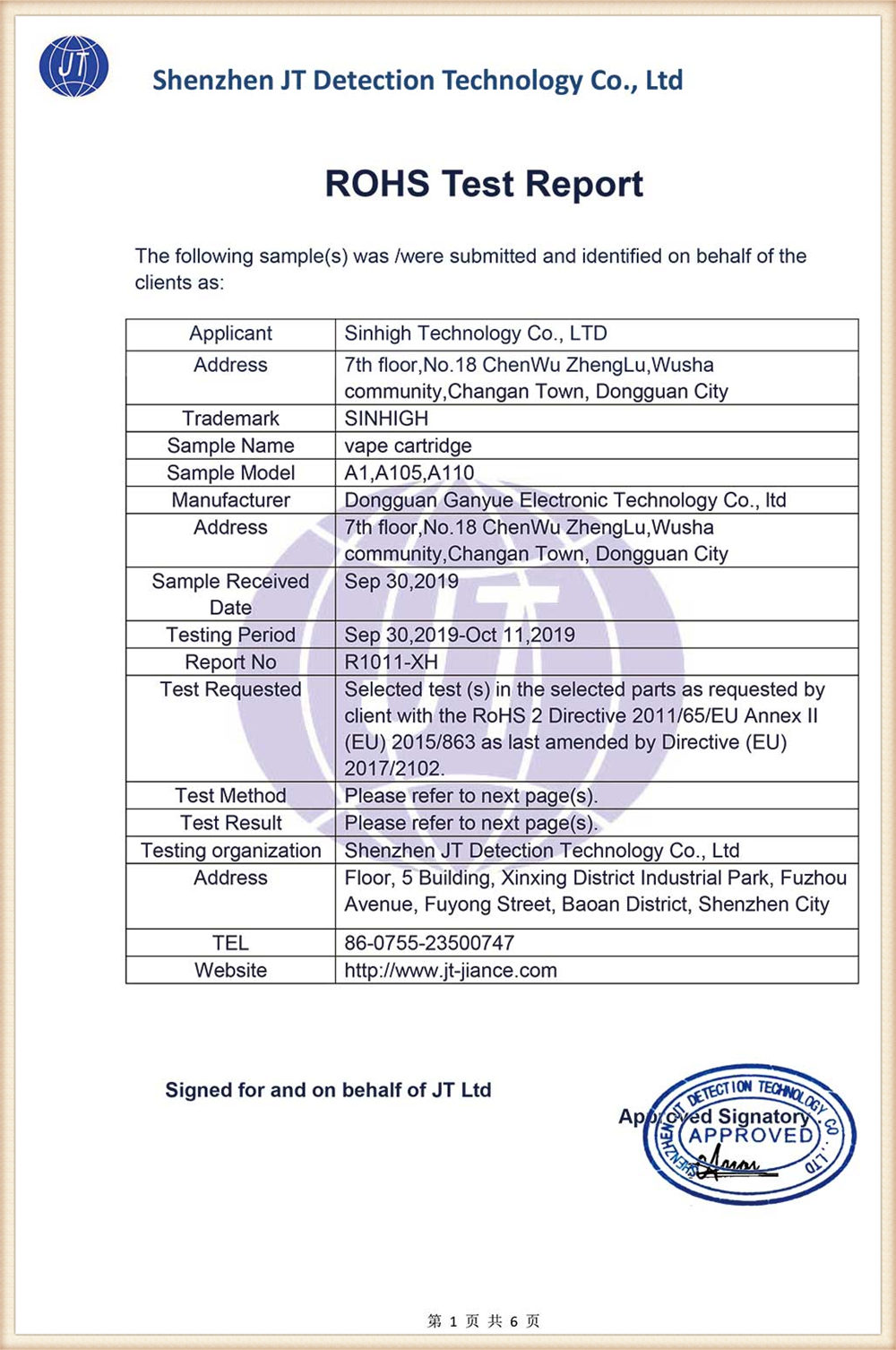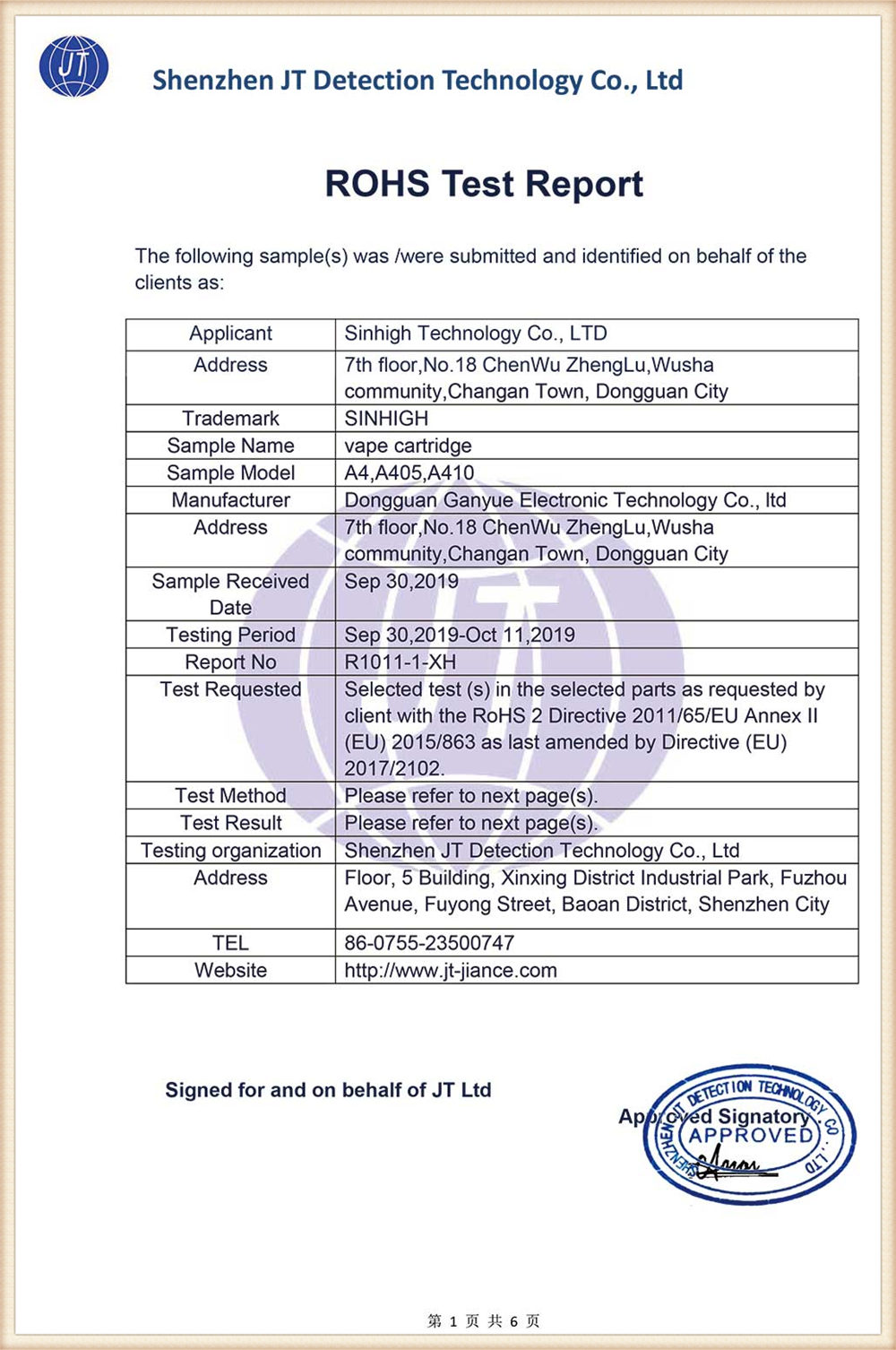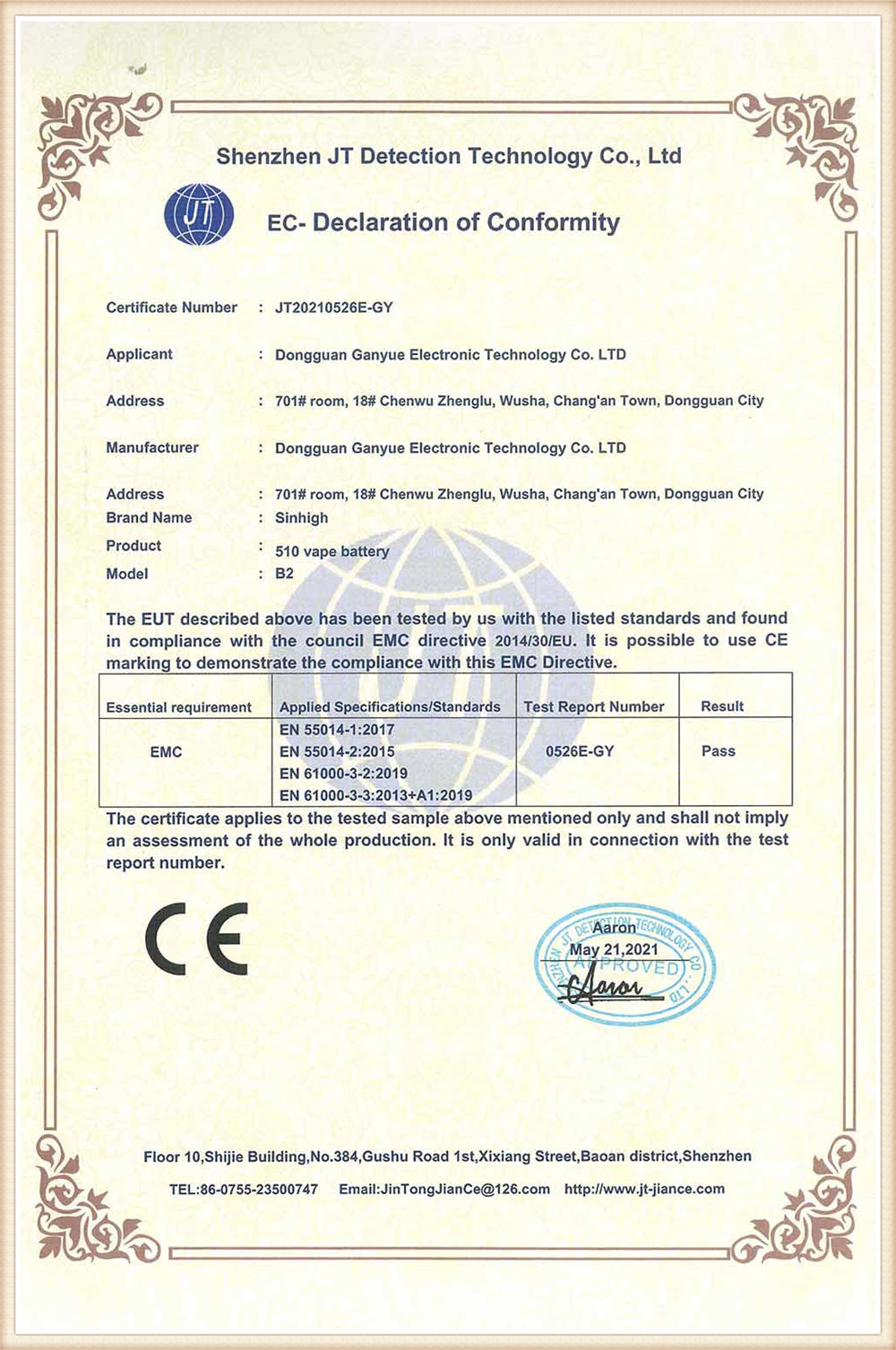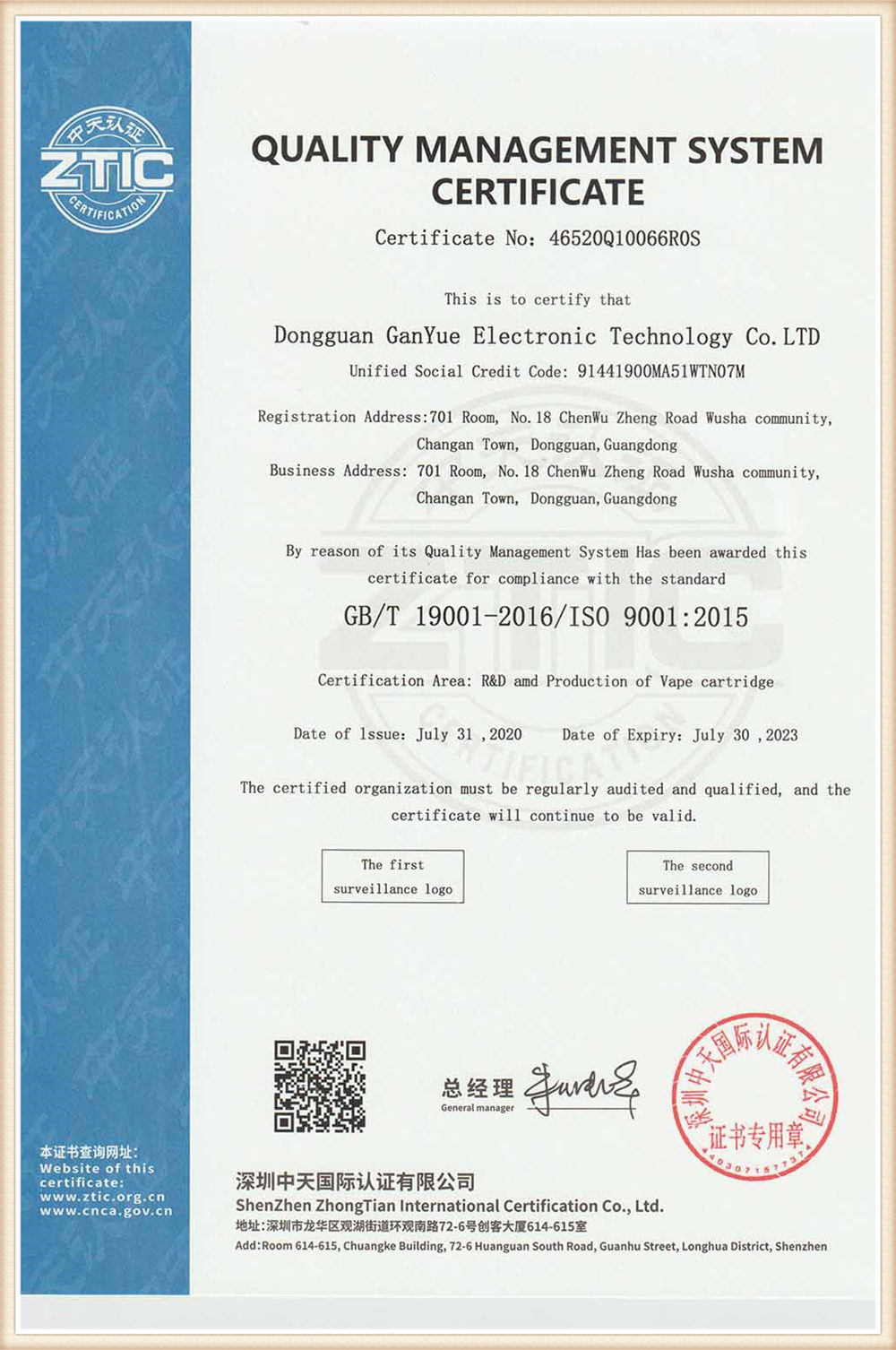 We are always keeping intimate relationship with our customers by smooth and efficient customer service and after sales services. And our customers are from worldwide. For example, USA, Canada, Columbia, Czech Republic, Italy, England, Poland, Australia, Japan, etc. GYL is dedicated to creating best extracted oils vape devices for our customers as well as ensuring consumers oils vaping experience is best. GYL products are geared toward precisely production, excellently innovation, safety and stability. We believe that based on honest business practices and stable development, GYL is the best partner you are looking for.